Concrete is one of the major components of a structure, particularly a multistoried structure, wherein it accounts for 30% – 50% of the total cost.
The quality of concrete has also a very direct bearing on the strength & durability of the structure as a whole.
It is in this context that RMC (Ready Mixed Concrete) assumes relevance.
Few things are more aggravating to produce on a worksite than concrete.
Bags of cement, sand, aggregate (gravel) & possibly other additives must be delivered to the construction area.
A supply of clean water is also necessary, along with a rented concrete mixing hopper.
Even after all the dusty & heavy ingredients have been loaded into the Hooper, one small error in the wet/dry ratio can render an entire batch of concrete unusable.
One common solution to this messy & time-consuming problem is "Ready Mixed Concrete"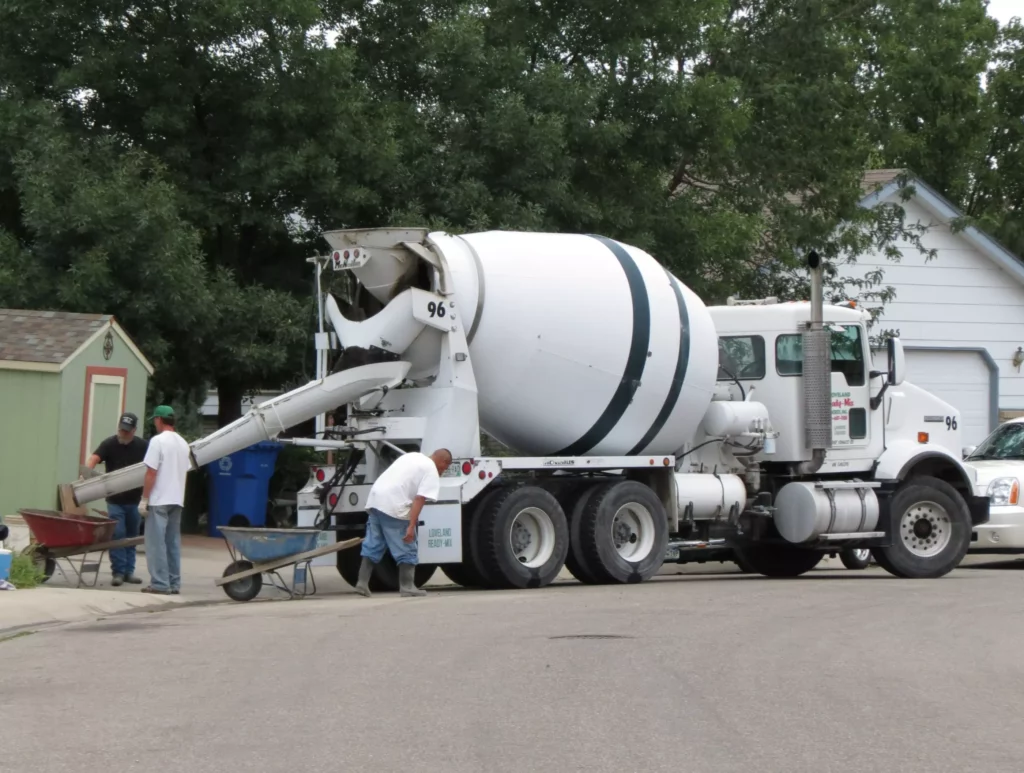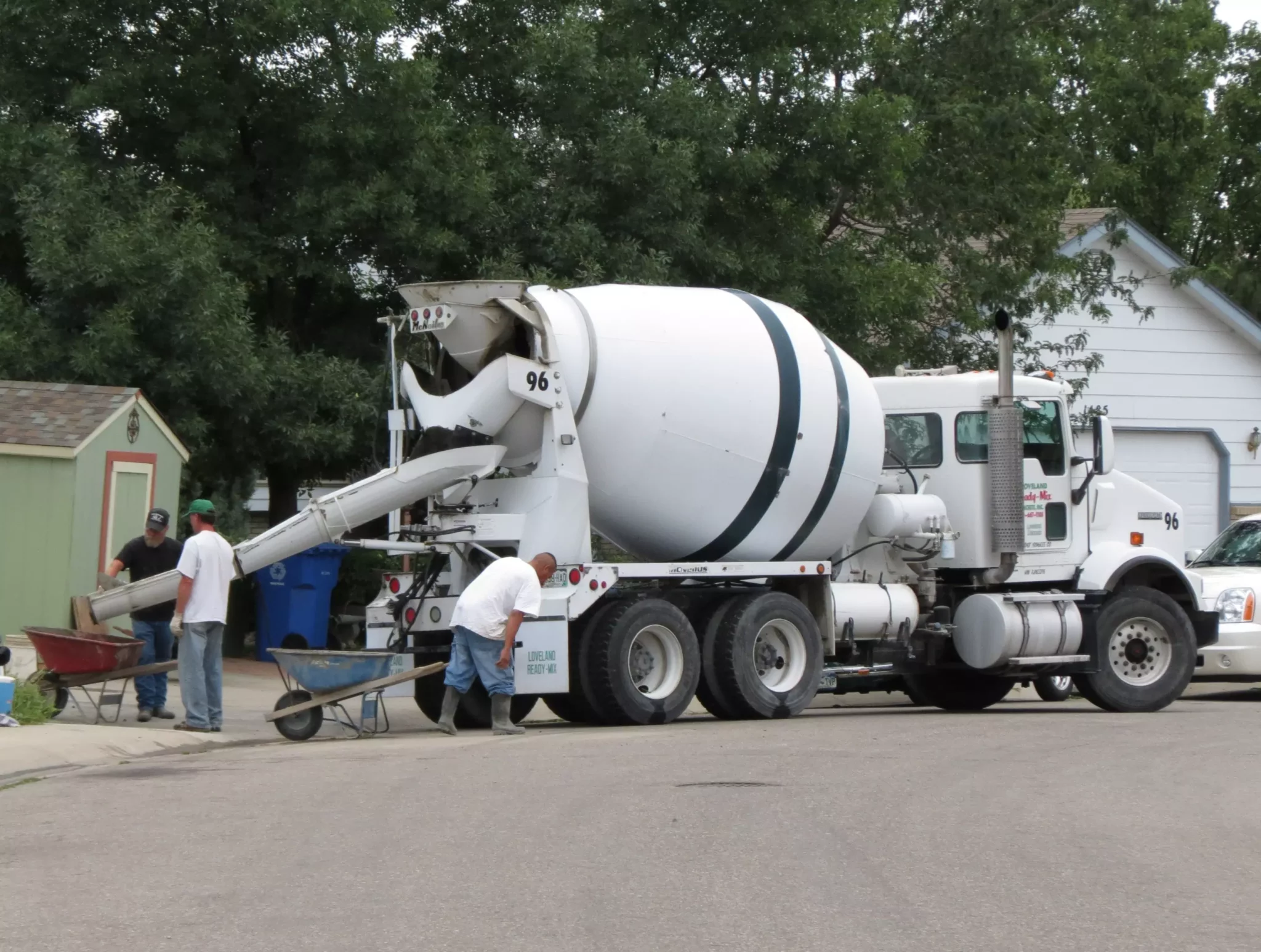 What is Ready Mixed Concrete (RMC)?
RMC is a specialized material in which the cement aggregates and other ingredients are weigh-batched at a plant in a central mixer or truck mixer, before delivery to the construction site in a condition ready for placing by the builder.
Thus, `fresh' concrete is manufactured in a plant away from the construction site and transported within the requisite journey time.
The RMC supplier provides two services, firstly one of processing the materials for making fresh concrete and secondly, of transporting a product within a short time.

Grades of Concrete
We all know that concrete is mixing cement with sand, stone/aggregates and water, a paste will form which can be used to bind the building materials together.
The strength of this concrete mix is determined by the proportion on which these cement, sand, stones or aggregates are mixed.
There are various grades of concrete available in the market based on these ratios.
Some of them are M10, M20, M30, M35, etc. So, what really does M10 or M20 mean or represent.
"M" stands for "mix".
Mix represents concrete with designated proportions of cement, sand, and aggregate. 
And the number following "M" represents the compressive strength of that concrete mix in N/mm2 after 28 days. For example, for the M20 grade of concrete mix, its compressive strength after 28 days should be 20 N/mm2.
Here is the standard chart table showing various grades of concrete mix design along with their respective ratios of cement, sand and aggregates required.
| | |
| --- | --- |
| Grades of Concrete | Ratios of Concrete mix design(Cement:Sand:Aggregate) |
| M5 | 1:5:10 |
| M7.5 | 1:4:8 |
| M10 | 1:3:6 |
| M15 | 1:2:4 |
| M20 | 1:1.5:3 |
| M25 | 1:1:2 |
| M30 | 1:0.75:1.5 |
| M35 | 1:0.5:1 |
| M40 | 1:0.25:0.5 |
As you can see in the table above, the volume of sand is always kept at half of that of aggregates in these standard mix designs. You can measure and maintain these ratios by using buckets or some other standard cubes which could be easily used throughout the project. It is necessary to maintain consistency in each and every concrete mix prepared during the entire project. It is one of the important job of site engineer/supervisor to inspect and enforce it.

Types of Ready Mixed Concrete
There are three types of ready mix concrete (RMC) depending upon the mixing of the various ingredients as given below:

Transit mixed concrete
Shrink mixed concrete
Central mixed concrete
1. Transit mixed concrete
It is also called dry-batched concrete because all the basic ingredients including water are charged directly into the truck mixer. The mixer drum is revolved fast at charging speed during the loading of the material and after that, it continues rotating at a normal agitating speed. In this type of ready mix concrete, also three types of variations are possible as given below:

Concrete mixed at the job site
While being transported towards the destination, the drum is revolved at a slow or agitating speed of 2 rpm, but after reaching the site just before discharging the material, it is revolved at a maximum speed of 12 to 15 rpm for nearly 70 to 100 revolution for ensuring homogeneous mixing.

Concrete mixed in transit
The drum speed is kept medium during the transit time, i.e. approximately 8 rpm for about 70 revolutions. After 70 revolutions, it is slowed down to an agitating speed of 2 rpm till discharging the concrete.

Concrete mixed in the yard
The drum is turned at a high speed of 12 to 15 rpm for about 50 revolutions in the yard itself. The concrete is then agitated slowly during transit time.
2. Shrink mixed concrete
The concrete is partially mixed in the plant mixer and then balance mixing is done in the truck-mounted drum mixer during transit time. The amount of mixing in the transit mixer depends upon the extent of mixing done in the central mixing plant. Tests should be conducted to establish the requirement of mixing the drum mixer.

3. Central-mixed concrete
It is also called a central batching plant where the concrete is thoroughly mixed before loading into the truck mixer. Sometimes the plant is also referred to as wet-batch or pre-mix plants. While transporting the concrete, the truck mixer acts as agitator only. Sometimes, when the workability requirement is low or the lead is less, non-agitating units or dump trucks can also be used.
Delivery of RMC
While ready mixed concrete can be delivered to the point of placement in a variety of ways, the overwhelming majority of it is brought to the construction site in truck-mounted, rotating drum mixers. Truck mixers have a revolving drum with the axis inclined to the horizontal. Inside the shell of the mixer, the drum is pair of blades or fins that wrap in a helical (spiral) configuration from the head to the opening of the drum. This configuration enables the concrete to mix when the drum spins in one direction and causes it to discharge when the direction is reversed.

Advantages of RMC:
Quality assured concrete:- Concrete is produced under controlled conditions using consistent quality of raw material.
High speed of construction- Speed of construction can be very fast in case RMC is used.
Reduction in cement consumption by 10 – 12 % due to better handling and proper mixing. Further reduction is possible if mineral admixtures or cementitious materials are used.
Versatility in uses and methods of placing: The mix design of the concrete can be tailor-made to suit the placing methods of the contractor.
Since ready mixed concrete (RMC) uses bulk cement instead of bagged cement, dust pollution will be reduced and cement will be saved.
Conservation of energy and resources because of the saving of cement.
Environmental pollution is reduced due to less production of cement.
With better durability of the structure, their overall service life increase and there is a saving in life-cycle cost.
Eliminating or minimizing human error and reduction in dependency on labour.
Timely deliveries are large as well as small pours.
No need for space for storing the materials like coarse and fine aggregate, cement, water, and admixtures.
No delay due to site-based batching plant erection/ dismantling; no equipment to hire; no depreciation of costs.
Reduced noise and air pollution; less consumption of petrol and diesel and less time loss to the business.
iCloudHomes the best villa builder in Trivandrum with gated community villas in trivandrum city has been using ready mixed concrete for all the premium quality construction. The villa builder has completed and delivered 3 luxury villa projects The 44 Club in Pattom, Nimbus Cloud Villas in Mangalpuram, and Rhythm of Life in Ulloor, Trivandrum. 2 new villa projects are nearing completion Winds of Change in Akkulam and Under the Blue Sky in Mangalpuram is also using ready mixed concrete for its construction purposes.