Dreaming of a luxury villa living in Trivandrum?
Your search for the best luxury villas in Trivandrum clubbed with an ambient atmosphere, convenient location and with utmost privacy and security of community living come to a halt here…
Now it's time to 'Own Your Slice of Paradise on Earth'
Making sense to better living in the capital city of Kerala, gated community villas in Trivandrum is truly the next best option as well as the next big wave the real estate industry will witness.
Villas in Trivandrum with gated communities offer a plethora of benefits which are impressive enough to excite any one who is looking for a new home or opting as an investment opportunity.
Introducing the most affordably luxurious, artistically designed and skillfully constructed villa projects in Trivandrum for those who are looking for a perfect villa life.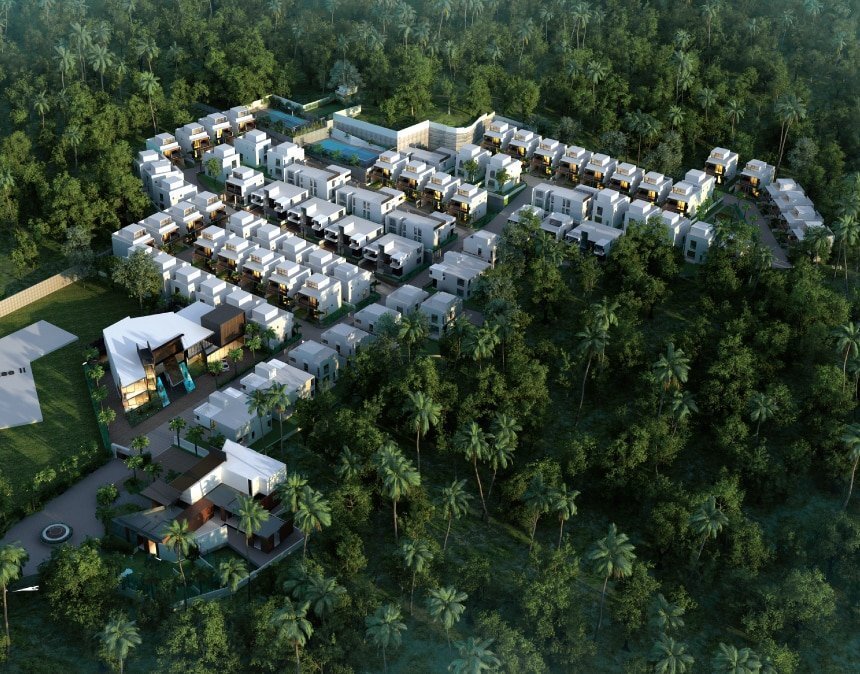 Top 3 Gated Community Villas in Trivandrum
The best gated community villas in Trivandrum are The 44 Club in Pattom, Winds of Change in Akkulam near Technopark and Under the Blue Sky in Mangalapuram near Technocity.
The gated community projects in Trivandrum features,
Convenient Location
Impeccable Designs
Top-of-the-line Amenities
Ultra-modern Safety & Security Features
Utmost Privacy
Niche and Well-Suited Neighborhoods
Exclusive Lifestyle
Superior Social Status
Right Investment Option
Tie-Up with Major Banks for Easy Loans
Excellent Connectivity
Eco-Friendly Attributes and of course
Fresh Air
Being the best builder in Trivandrum and a promising construction team promoting the unique way of "Live the Villa Life", had introduced 3 gated community projects which are nearing completion.
Best Villa Projects in Trivandrum
Ready-to-Occupy Gated Community Villas for Sale
Offering multiple avenues of living an exclusive lifestyle within and in the peripheries of Trivandrum city, iCloud Homes offers gated community living options par excellence with global villa living standards.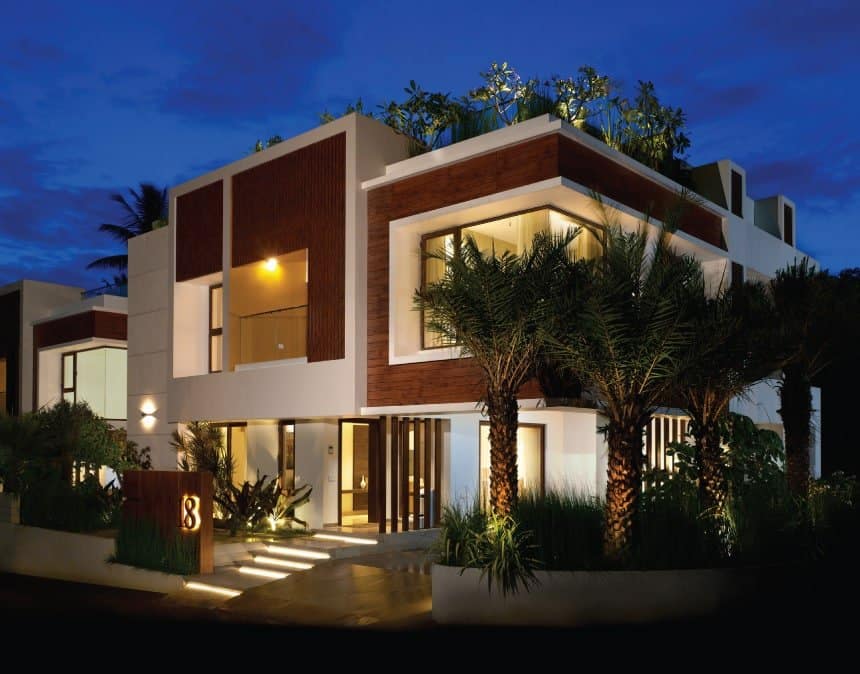 The 44 Club, Pattom
Luxury Villas in Trivandrum City
Capturing the grace of garden city fused with modern architectural vision, iCloud Homes has created a voguish paradigm of seamless inside-outside living.
The ready to occupy villas in trivandrum has achieved the balance of beauty and purpose
One of its kind villa projects in Trivandrum, The 44 Club is located in a strategic / most convenient location inside the city.
Setting new benchmarks and a touchstone of luxury villa living in Trivandrum The 44 Club encompass exquisite construction materials and state of the art technology.
Crafted and perfected to exceed the expectations of those who cherish a luxury villa life the project is enhanced with home intelligence systems.
The elegant and artful statement of luxury living The 44 Club features
(VRV) Central Air Conditioning
Landscaped Terrace Garden (Optional)
Centralized Vacuum Cleaning System
Thermostatic Controlled Diverters
Pneumatic Pressured Pump
Botticino Italian Marble Flooring
Gypsum Plastered Interiors
Air Conditioned Multi Gym
Yoga/ Aerobics
Guest Suite
Spa with Sauna, Jacuzzi.
Multi Purpose Hall
Exclusive Club House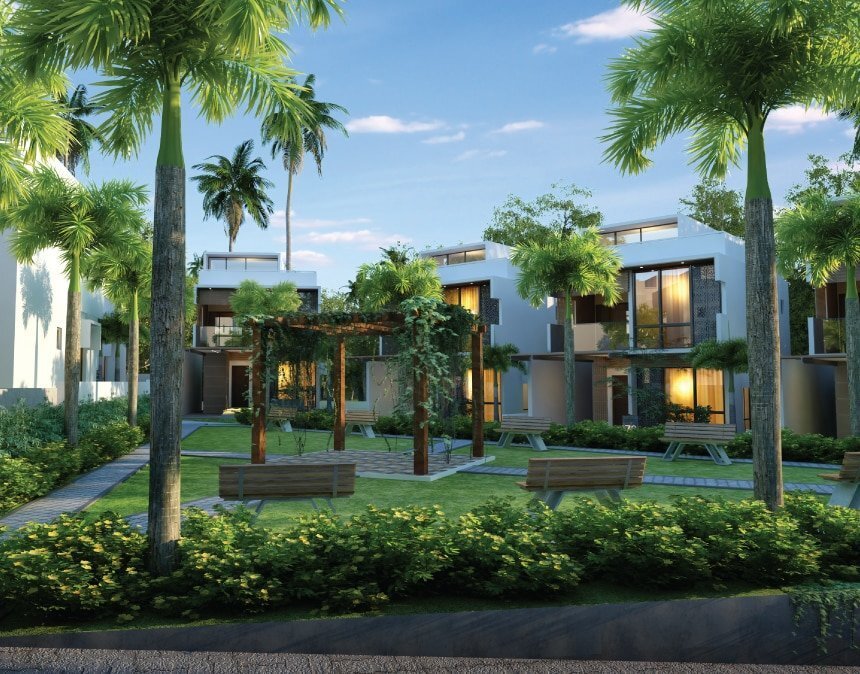 Winds of Change, Aakulam
Kerala's Biggest City-Centric Luxury Villa Project
"If you thought a luxury villa was more expensive than an apartment, Think Again"
Artfully set among graceful gardens and located in close proximity to Technopark, Kazhakuttom and Lulu Mall, Trivandrum, KIMS Hospital, Infosys Trivandrum, UST, Nissan IT Hub.
The luxury villa project Winds of Change is set within a professionally greenscaped site architecture with one of its kind majestic and magnificently planned club house which is fully air conditioned and replete with super luxury amenities.
Blended with pure luxury, but what makes this property so special are these features.,
Banquet Hall with serving counter and pantry
Gymnasium
Swimming Pool / Indoor Pool
Spa with massage, steam and Jacuzzi.
Open and closed party area with dance area and DJ space.
Mini theater. 
Fully Furnished Guest Suite.
Lobby with reception.
Indoor Badminton.
Indoor Squash Court.
Billiards.
Indoor Board Games
Kids Drop off Zone
Day care with play school
Provision for tuition rooms
Clinic space for doctor
Children's play area
Magnificent Entrance Arcade
Library
Cable Free Layout
Tennis Court – Outdoor
Half Basketball court
Cricket net
Location Proximity of Winds of Change Gated Luxury Villas
The luxurious villa project in Alathara, near Aakkulam and adjacent to Technopark, Trivandrum is closely located to all facilities like Schools, Colleges, Malls & Pilgrim centers making it as the one of the best Gated Community Luxury Villa Project in Trivandrum. International Airport and Railway station is just kilometers away.
Even though City Centric Township the project is located in close proximity to all the facilities, the luxury villa project is nestled in 12 acres of lush green and serene environment, away from the hustle and bustle of the city life.
Find the list of all the facilities nearby
UST – 4.5 Kms – 10 Mins
Infosys – 4.2 – 8 Mins
TSC Hospital Kazhakootam – 4.9 Kms – 10 Mins
Lulu Mall – 5.6 Kms – 12 Mins
KIMSHealth Hospital – 4.8 Kms – 11 Mins
Aakkulam Tourist Village – 4 Mins – 2.1 Kms
Technopark – 5 Kms – 13 Mins
College of Engineering – 6 Mins – 2.2 Kms
APJ Abdul Kalam Technological University – 2 Mins – 700 Mtrs
Sree Narayana College, Chempazhanthy – 11 Mins – 5.5 Kms
The School of Good Shepherd – 5 Mins – 2.3 Kms
Southern Air Command and Control Centre – 5 Mins – 2.5 Kms
HLL Life Care Limited – 9 Mins – 4.0 Kms
Bharathiya Vidya Bhavan – 7 Mins – 3.1 Kms
Karikkakam Chamundi Devi Temple – 12 Mins – 5.8 Kms
Kochu Veli Railway Station – 11 Mins – 5.7 Kms
Mall of Travancore – 14 Mins – 8.3 Kms
Trivandrum International Airport – 16 Mins – 8.9 Kms
MGM Cental Public School – 7 Mins – 3.0 Kms
Ananthapuri Hospital – 14 Mins – 8.4 Kms
O by Tamara – 10 Mins – 5.1 Kms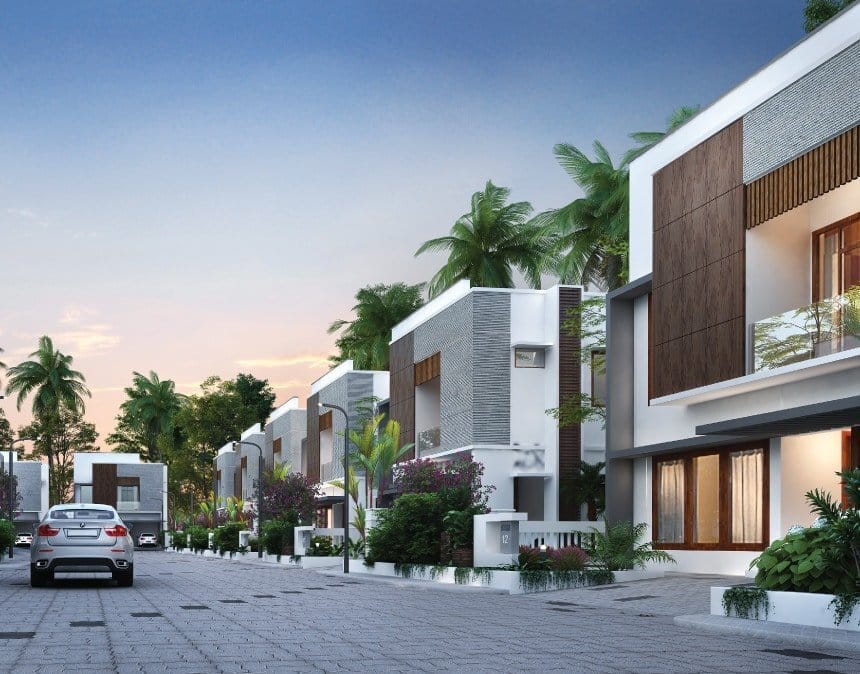 Under the Blue Sky
When it's time to come home
Enjoy Fresh Air, Peace and & Quietude with the affordably luxurious villa project, Under the Blue Sky in Mangalapuram.
Challenging the conventional wisdom and re-imagining the cost of building luxury villas Under the Blue Sky is incorporated with an uncompromising array of amenities.
On 3.5 acres of pristine natural settings this affordable luxury villa project is 5 minutes away from Technocity and 20 Minutes from Technopark, Kazhakuttom.
The price-optimized villa project is the best investment option for budget conscious & quality obsessed homemakers.
The luxurious villa project having homes with superb avant-garde design is complimented with robust exterior planning and vibrant landscaping also features.,
Swimming pool
Fully Equipped Gym
Childrens Play Area
Multipurpose Hall
Furnished Reception & Guest Suites
Amphi Theater
Indoor Badminton Court
Billiards & Other Indoor Board Games
Table Tennis
Yoga, Meditation, Aerobic center
Library
Office room
7m Wide Internal Main Roads
Advantages of living in Gated Community Villas.
Completed villa projects in Trivandrum by iCloud homes will be added with these,
Safety and Security is a cardinal aspect while choosing to live in a gated community villa.
The top 3 gated community villas in Trivandrum give prime importance to safety and security of residents and are equipped with all necessities in providing 24 hours security.
Another important factor is the large recreational areas like club house for exercising, children's play areas, relaxing space for seniors, like-minded and helpful neighbors and lots of friends making you feel at ease.
Along with Gym / Fitness Centers, ample space and wide pathways is available for undisturbed early morning jogging within the vast compound.
Only permissible individuals are allowed to enter the compound.
Never worry about the safety of the kids as they have little chance to exit the compound. The watchman at the gate will stop any kids going out of the compound and no strangers can roam around the compound to endanger the safety of your kids.
Apart from all these advantages, live in an eco-friendly & serene atmosphere and comfort yourself with fresh air.
Live in a location where every basic need like schools, hospitals, workplace & shopping is a stone throw away.
Begin everyday anew!!!
Significant Shift in Home Buyers Preferences
Preferences of home buyers are now changing and many are considering integrated developments or gated community villa projects as their future home.
Industry research has revealed that many home buyers are now looking for properties or emphasizing the need for open spaces, children's play areas, elder's parks, private decks, balconies, landscaped gardens and those come with an extra touch of nature.
In fact the new and present day requisites of home buyers has drastically amplified the demand for gated community villas in Trivandrum.
Want to know more about the best and high rated gated community villa projects in Trivandrum from iCloud Homes?
Get in touch with us in choosing the best and a mesmerizing villa life in Trivandrum which you have always been dreaming about.