Best gated community villas in Trivandrum that deserves your attention and the best rated in Trivandrum are The 44 Club in Pattom, Winds of Change in Akkulam and Under the Blue Sky in Mangalapuram.
Trivandrum is called the Evergreen City of India, and rightly so.
The city is a perfect union of extravagantly green and beautiful landscapes dotted with all the modern amenities someone could ask for.
As one of the most developed cities in India and with amenities that are on par with international standards, Trivandrum has something for everyone.
Thanks to its rapid modernization and growing job opportunities, Trivandrum is witnessing an influx of people migrating to the city in search of a better life – which has ultimately caused a boom in real estate, especially residential properties in and around the city.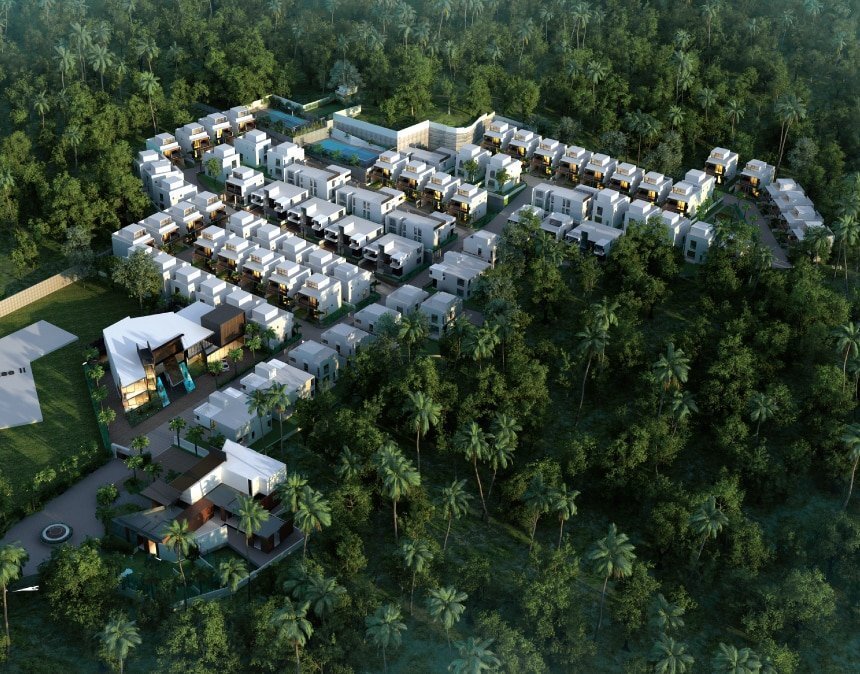 Gated Community Villas in Trivandrum
Gated community villas are becoming a more popular choice among homebuyers nowadays because of the added advantage they offer.
You do not have to worry about running out of space inside or outside the house, you can finally realise your long-held desire of owning a pet, and you can have your own garden and access to your own terrace or backyard.
Most importantly, you get to enjoy a private, peaceful life that you won't find elsewhere.  
Not only that, one of the pronounced benefits of living in a gated community is the security and safety it provides for the residents.
Gated communities often have fixed entry and exit points that are either manned or have electronic surveillance. This lessens the dangers of criminal activity, if not completely deters it.
You may rest easy at night knowing you are always safe and protected.
In short, with a villa in a gated community, you stand to enjoy the luxuries and amenities of high-class living without investing loads of time, energy or money.
At iCloudHomes, we are synonymous with the ever-growing demand for premier gated community villas in Trivandrum that are peppered with top-notch amenities.
We are pleased to introduce some of the most affordably luxurious, artistically designed and masterfully constructed villa projects in Trivandrum for those who are looking for their dream home.
a) The 44 Club, Pattom
Capturing the grace of the evergreen city and fusing it with a modern architectural vision, iCloudHomes has created a residential space that epitomises seamless inside-outside living.
The 44 Club is located in a strategically convenient location inside the city and sets new benchmarks for luxurious living.
Crafted and perfected to exceed your expectations The 44 Club is nothing short of an elegant and artful statement of luxury living in Trivandrum.
Click here to know more about Trivandrum's most prestigious project.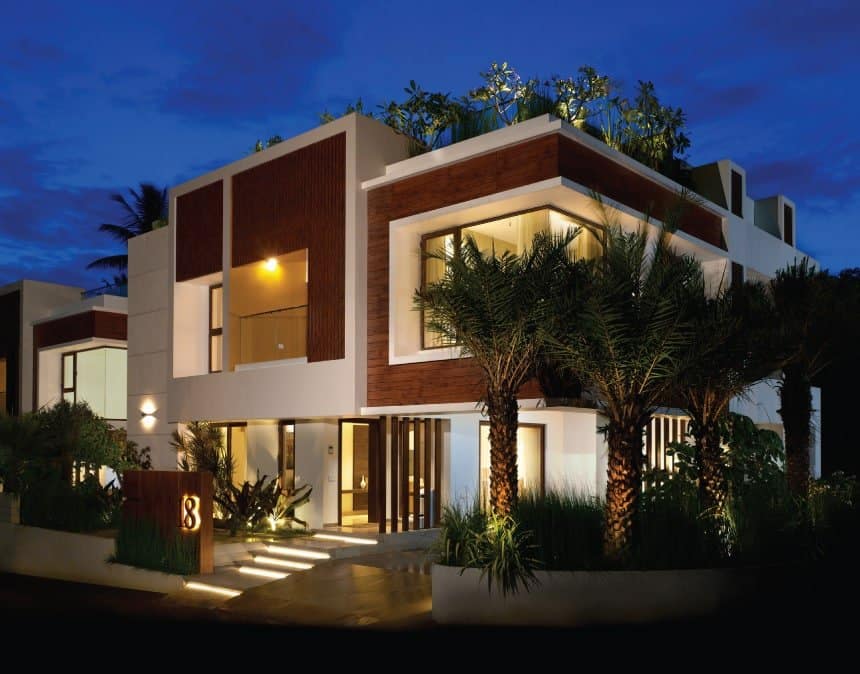 b) Winds of Change, Akkulam
If you thought a luxury villa was more expensive than an apartment, then you should probably think again!
One of the best villa projects in Trivandrum, the Winds of Change is nestled within 10.6 acres of professionally greenscaped site that features a clubhouse spread over an area of 14,233 sq. ft – making it Kerala's largest residential clubhouse. This one of its kind majestic and magnificently planned clubhouse is fully air-conditioned and loaded with super luxury amenities. This is just one of 100 reasons for you to choose Winds of Change as your residential investment.

Winds of Change is possibly Kerala's biggest city-centric, ongoing villa project in Trivandrum. The project is carefully planned and built to the most exacting standards. Flexible villa sizes make this project an irresistible residential option because it allows owning a luxury villa within the city a real possibility.
The project is located in close proximity to Technopark, Lulu Mall, KIMS Hospital, Infosys, UST, Nissan Digital Hub, railway station and Trivandrum International Airport.
Click here if you want to know more or be a part of one of the most exciting residential projects in Kerala.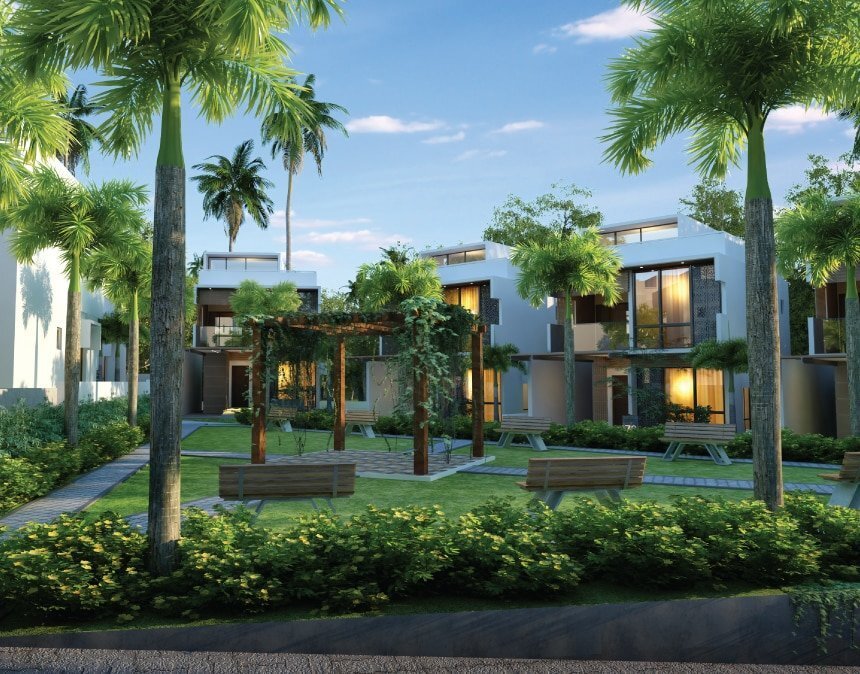 Inaugurated the Club House of Winds of Change in Akkulam
c) Under the Blue Sky, Mangalapuram
Come home to fresh air, and serenity with the luxurious yet affordable villa project Under the Blue Sky in Mangalapuram. Spread over In 3 acres of pristine natural backdrop, this affordable luxury villa project is very close to Technocity and Life Sciences Park (Bio 360) .
Under the Blue Sky features an avant-garde design philosophy that is complimented by robust exterior planning and vibrant landscaping. This price-optimised villa project is a really good investment option for budget-oriented and quality-obsessed buyers.
Click here to know more about this property that blends luxurious lifestyle and affordability.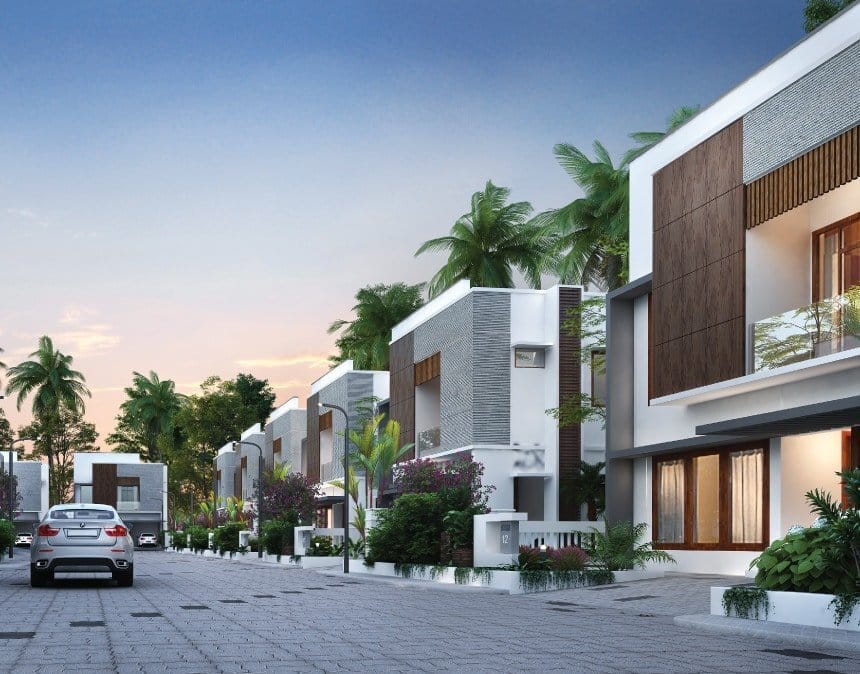 d) Rhythm of Life, Ulloor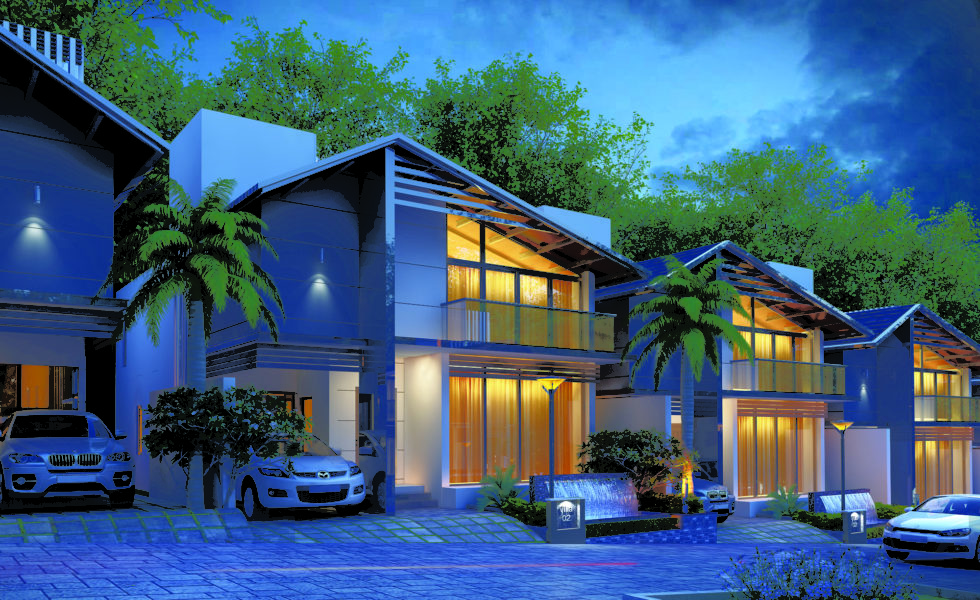 The Rhythm of Life is a very special place for selected individuals who value privacy above all else. This is a super premium 8-villa project with all the features and amenities of a modern upscale villa. Its prime location at Ulloor and easy connectivity to every prominent corner of the city will surely make it a landmark for everything else in its vicinity.
Meticulously designed for added convenience along with the best of opulence, Rhythm of Life offers a one-of-a-kind experience – enabling you to live large, in your very own private sanctuary.
Click here to know more about this truly remarkable project.
e) Nimbus Cloud Villas, Mangalapuram
Nimbus Cloud Villas captures the beautiful side of life – lush green surroundings, convenience and seamless connectivity. Perfected to the last detail, Nimbus Cloud Villas lie in close proximity to Technopark and offer some of the best amenities to pause and play.
Click here to know more about the project.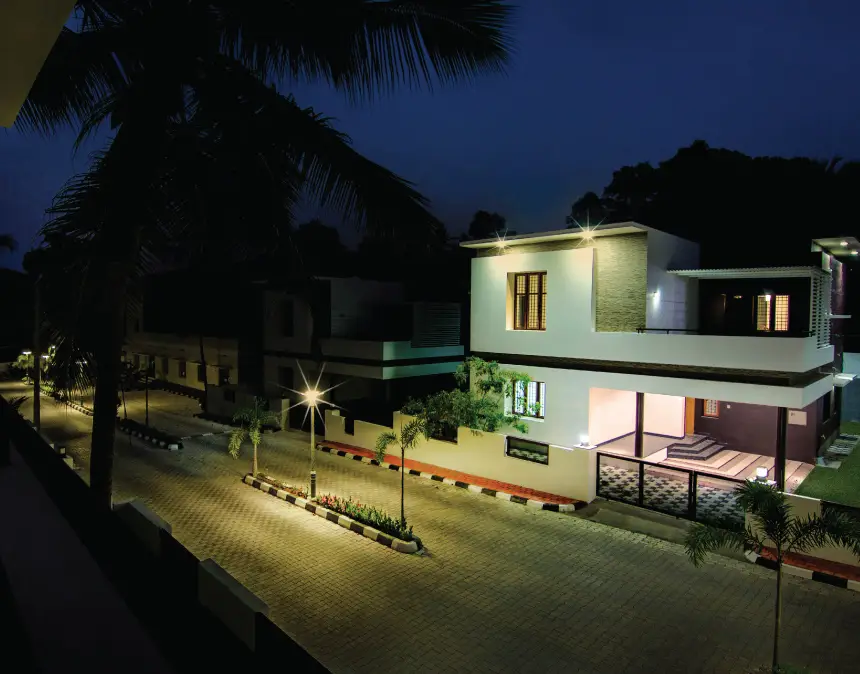 Conclusion
Trivandrum is a dynamic city. The city keeps evolving thanks to its finest medical facilities, schools, business[u10] hubs and cultural centres. Aside from being the ideal location for settling down, investments in local real estate would yield excellent returns.
If you are in the market for gated community villas in Trivandrum, then you should consider scheduling a visit to our villa projects in Trivandrum to ascertain the construction quality, luxurious amenities, design standards, and location. As one of the most sought-after real estate developers in Trivandrum, we believe that it is our responsibility to serve our customers by delivering what we promise while ensuring to stay true to their expectations.
Call +91-8113021234 or send an email to marketing@icloudhomes.in to schedule a site visit, or to book a luxury villa of your choice.
Related Read
https://www.newindianexpress.com/cities/thiruvananthapuram/2022/jun/29/technopark-phase-iv-ready-fortech-off-2470807.html