India's construction and infrastructure industries are rapidly expanding, presenting both economic opportunities and environmental challenges. To ensure sustainable growth, the industry must embrace green concepts and techniques that improve occupant health, productivity, and well-being while minimising negative environmental impacts. 
In this article, we will explain what IGBC certification is, how are IGBC projects rated and what are the various benefits of living in IGBC certified projects.
Let's find out.
What is IGBC?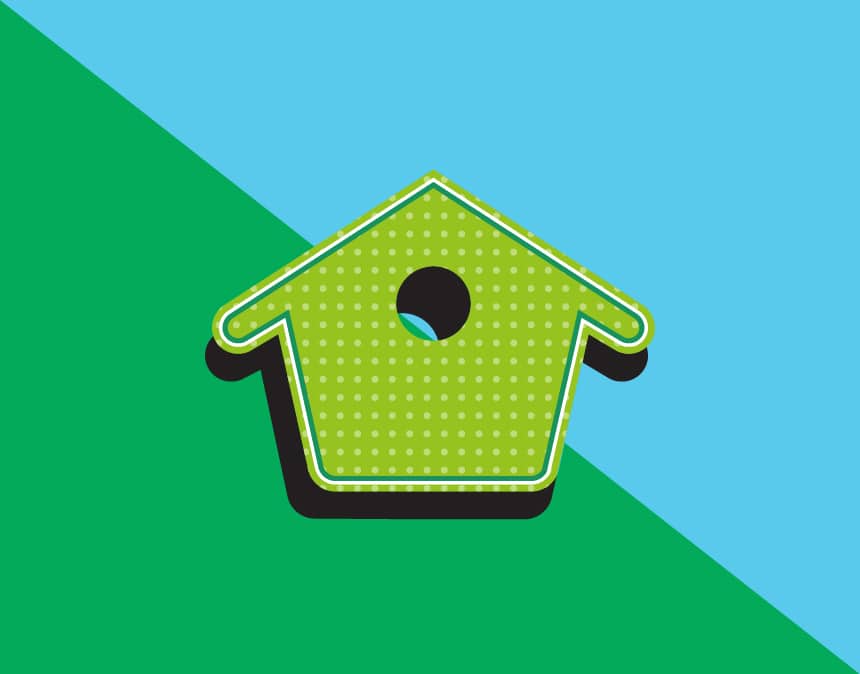 The Indian Green Building Council (IGBC) is a non-profit organisation that was established in 2001 with the aim of promoting sustainable practices in the building and construction industry in India. The organisation is a part of the Confederation of Indian Industry (CII), and it has been instrumental in promoting green building practices in India.
What do IGBC certified projects mean?
One of the key initiatives of the IGBC is the certification of green buildings in the country. Their flagship program is the IGBC Green Homes rating system, which is specifically designed for Indian residential properties. This rating system serves as a valuable tool for architects and designers to incorporate green ideas and principles into their projects and reduce the environmental impact of new construction.
Certification through the IGBC Green Homes rating system requires a balance between established techniques and innovative green ideas, with a focus on sustainability throughout the life of the building. The certification indicates that the home has met the rigorous environmental standards set by the IGBC and demonstrates a commitment to taking thoughtful steps toward sustainable living in the housing industry.
Understanding the IGBC Rating System
The IGBC rating system covers several categories related to green building characteristics, including preservation and restoration of the site, site design and planning, water efficiency, energy savings, resources and substances, and innovation and design processes. These categories encompass a wide range of sustainable features and practices that can be incorporated into residential construction projects to reduce their environmental impact and improve their overall sustainability.
The IGBC rating system includes a classification of green features, which are categorised as follows:
Sustainable architecture and design
Site selection and planning
Water conservation
Energy efficiency
Building materials and resources
Indoor environmental quality
Innovation and development
These categories cover a wide range of sustainable practices and features that can be incorporated into new construction projects to reduce their environmental impact and improve their overall sustainability.
The criteria for certification levels are set as follows:
| | | | |
| --- | --- | --- | --- |
| Certification Level | Individual Units | Multiple Units | Recognition |
| Certified | 38 – 44 | 50 – 59 | Best Practices |
| Silver | 45 – 51 | 60 – 69 | Outstanding Performance |
| Gold | 52 – 59 | 70 – 79 | National Excellence |
| Platinum | 60 – 75 | 80 – 100 | Global Leadership |
(source: www.igbc.in)
What are the benefits of living in IGBC certified projects?
The misconception that green homes are expensive is gradually wearing out, and this can be attributed to the growing popularity of such homes. In reality, the project cost of green homes is only 1% higher than conventional buildings. The benefits, however, are quite numerous.
When it comes to tax savings, living in IGBC certified properties offer multiple benefits. For instance, owning a green home can avail you a one-time tax discount of up to 50%. Additionally, you can also get a 1% registration charge discount, which can be a substantial saving when you factor in the property value.
Living in an IGBC certified residential project comes with several advantages, including cost savings of 20-30% in energy and electricity usage, a 30-50% reduction in water wastage through the use of recycled water, and reduced construction-related pollution. These benefits undoubtedly enhance the overall quality and sustainability of a housing project.
Moreover, builders focus on sustainable development by using eco-friendly materials such as bamboo, recycled metal, structural insulated panels, and natural clay plaster. The use of eco-friendly materials, furnishings, and light-coloured interiors can improve the overall quality of life.
Conclusion
It is obvious that the IGBC certification is an important initiative in India's efforts to promote sustainable practices in the building and construction industry. The IGBC certification process is a rigorous evaluation of a building's sustainability performance, and it provides a valuable tool for building owners and developers who want to adopt sustainable practices. As India continues to grow and develop, the importance of sustainable building practices will only become more pressing, and the IGBC will play a critical role in promoting and advancing these practices in the years to come.
At iCloudHomes, we take immense pride in our IGBC Platinum certified projects – 'Under the Blue Sky' at Mangalapuram and 'Winds of Change' at Akkulam – that stand as a testament to our commitment to sustainability and the environment. Countless homebuyers who have invested in our projects continue to enjoy a host of benefits, including reduced energy and water bills, improved indoor air quality, and a healthier lifestyle. Our homes are built with eco-friendly materials, furnishings, and light-coloured interiors, ensuring a better quality of life for our customers. You too can be one of them.
You can count on us to deliver your next dream home that is not only luxurious but also eco-friendly and sustainable. Reach out to us today at marketing@icloudhomes.in to know more about our IGBC certified projects and take a firm step towards a better future.