Photos of Amenities inside Luxury Villa Project in Trivandrum
Aakkulam, Thiruvananthapuram, Kerala 695011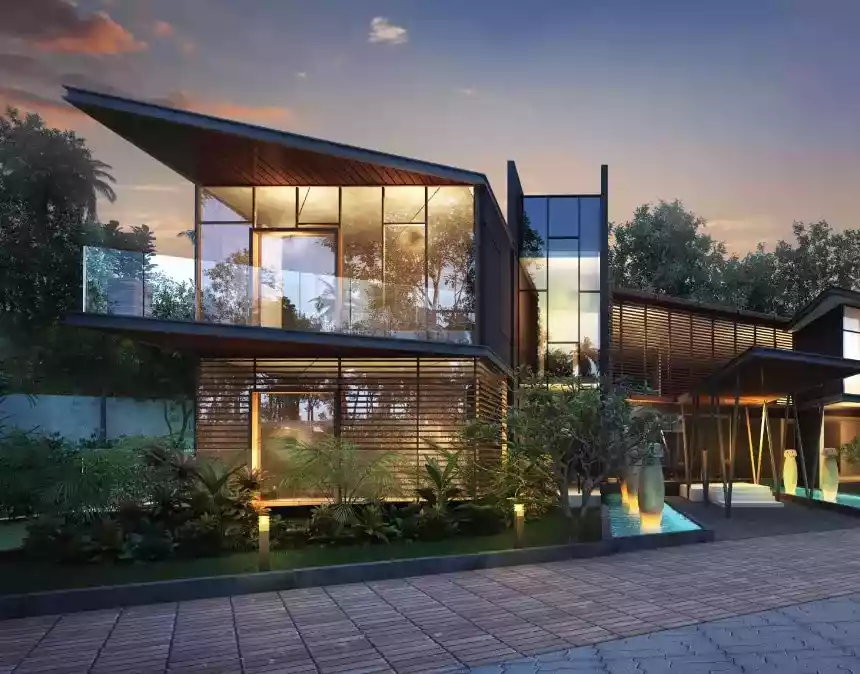 Amenities inside Luxury Villa Project in Trivandrum
Winds of the Change in Akkulam Trivandrum is undoubtedly the most aspiring luxury villa project within the city limits with top-notch amenities.
Located in an unbeatable yet desirable project location, the elegance and class of the luxury villas they bring are perfect for living in the lap of luxury.
In fact Winds of Change is Kerala's one of its kind and largest luxury villa project in Trivandrum city and you can select a villa specification of your choice which ensures that affluent individuals of all tastes can find a luxury villa that suits their needs.
We offer you villas of different specifications classically designed villa projects with a magnificent clubhouse so you can choose the one that best suits your taste.
The villas in Winds of Change has got fascinating yet unique architecture, contemporary design with ultra-modern futuristic styles, and everything luxurious for those on a budget.
More than just discovering a house where you will spend unforgettable moments with your family, owning a villa in the project will offer you with amenities much more than those mentioned above, which includes
Common Amenities
— Multipurpose Hall
— DJ Dance Floor
— Swimming Pool – 2 Nos
— Jacuzzi
— Steam Bath
— Sauna
— Massage
— SPA
— Squash Court
— Indoor Badminton Court
— Billiards
— Gymnasium
— Mini Theater
— Guest Suite Room – 2 Nos
— Club Room
— Indoor Games- Table Tennis, Chess, Carroms, Ludo etc.
Town Ship Amenities
— Clinic
— Saloon/Beauty Parlour
— Tuition Centre
— Provisional Store
— Art Room
— Cafeteria
— Creche\Babysitting
Sports Amenities
— Tennis/BasketBall
— Football/Cricket
— Treehouse/Outdoor Party Area
Special Amenities
— Elder's Nuke
— Buggy Car Service
— Organic Farming
— ECOSTP
— Rain Water Harvesting
— Cable Free Layout Project
— Fully Landscaped Project
— Only IGBC Platinum Certified Villa Project in Trivandrum
More than the amenities mentioned above, a key factor is the build quality of each villa, which is perfect. Our villas are surrounded by lush flora that gives off a pleasant aroma and helps to reside in an eco-friendly setting.
By visiting the luxury villas for sale in Winds of Change offered by iCloud Homes you will find the right one to create your own paradise in Trivandrum real estate market.
DON'T MISS
GET THE LATEST PHOTOS & PRICE DETAILS OF OUR LUXURY VILLA PROJECTS
Send us a message.
Get details of the Best Luxury Villa and Apartment Projects in Trivandrum.
We will get back to you soon.

TC : 31/3585-3, Pournamy, Temple Road, Ambalamukku, Kowdiar P.O, Trivandrum, Kerala - 695003