Find the list of Villas near Trivandrum International School and other Villas Projects which are near to the top schools in Trivandrum.
Purchasing a "Dream Home" is one of those life accomplishments that tops nearly everyone's bucket list.
Whether you prefer a modernized urban loft or a sprawling suburban home with a white picket fence, most of us hope to find a home that feels like it was made specifically for our family.
However, searching for your dream home comes with different considerations than any other real estate purchase.
Since you'll likely be aiming to stay in the property for the foreseeable future, you'll want to look for a property like a home in one of the 3 top gated community villas in Trivandrum that will keep you and your family happy for the long term.
Don't be afraid to be picky and hold out until you find a home that feels right.
How can you tell that you've found your perfect place?
Most people say you'll just know. Until then, use these tips you're looking for in the right area.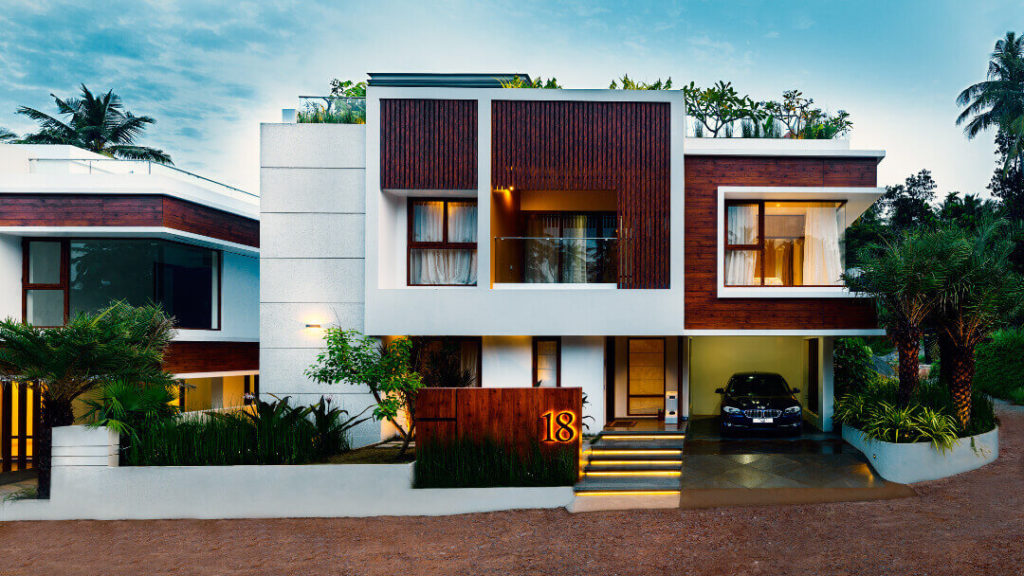 1.Location
When buying a house location is perhaps the most important thing to consider.
A great location will remain an asset no matter how the real estate market fluctuates in the future.
You can make an ugly house attractive but you can't make a bad location great, however, properties in good locations will remain a profitable investment.
It is also better to find a place near your work which will save you time and transportation costs.
2.Schools and Colleges
Every parent wants their kids to attend a good school and college.
Buying a house in close proximity to a good school or college not only makes your life easy, but it will have a better potential for capital growth.
Even though the house may cost a bit more in such an area, you can rest assured the resale value will be much more.
In addition, the house near a school or college rents quickly and stays rented.
We have villas near Trivandrum International school, Loyola School, Sainik School, etc
Find the list of Villas Near Trivandrum International School and Top Schools near our Luxury Villa Projects in Trivandrum.
| | | |
| --- | --- | --- |
| Luxury Villa Project | Villa Location | Near by Top Schools |
| Under the Blue Sky | Mangalapuram | Trivandrum International School, Thonnakkal |
| | | Sainik School, Kazhakuttom |
| | | Sabarigiri International School, Powdikonam-Pothencode Road, Chempazhanthy P.O |
| | | |
| Wings of Change | Aakkulam | Sainik School, Kazhakuttom |
| | | Loyola School, Sreekariyam – Aakkulam Road, Sreekariyam |
| | | Jyothis Central School, Kazhakuttom |
| | | Alan Fledman Public School, Kazhakuttom |
| | | St. Thomas Public School, Kazhakuttom |
| | | |
| The 44 Club | Pattom | Arya Central School, Pattom |
| | | Kendriya Vidyalaya, Pattom |
| | | Holy Angel's ISC School, Nanthancode |
| | | Christ Nagar International School, Vellayambalam |
| | | Chinmaya Vidyalaya, Vazhuthacaud |
| | | Carmel Girls Higher Secondary School, Vazhuthacaud |
3.Social facilities in the vicinity
Every homebuyer will have their own unique preferences and expectations, but certain social amenities cannot be compromised, wherever you establish your home.
Social facilities such as hospitals, schools, markets, and parks are important factors that facilitate quality living.
You must ensure that the apartment is located in an area where these are easily reachable.
4.Green Open Space
It's natural to have a desire for green open spaces for a homeowner.
It's also an important factor to consider when buying a house.
Before making the purchase stroll around the locale to see its surroundings, trees, other homes, and landscape.
The green and open environment around the house can greatly affect its desirability, for you and future buyers.
Prioritize location with beautiful views and a great environment for the kids to grow up in.
Similarly, the topography is also important as the house on the highest point in the area is good for drainage and usually has a good view.
5.Infrastructure
When buying a house, a crucial factor to consider is the accessibility of basic infrastructures in the area.
Before buying a house, find out if there are simple but must have infrastructures available or not.
Is the location well- connected by roadway or train networks?
Is there sufficient water supply in the area?
Are amenities such as street lighting, telephone and internet connectivity, and recreational parks easily available?
6.Pricing
One of the most crucial factors, price is the first step in the search for the, especially in a price-sensitive market like India. And, price and consumer buying behavior are always correlated.
The costs are not restricted to only monthly EMIs, it also includes other related costs such as registration and stamp duties, utility, association fees/ maintenance fees, and interiors.
These are equally critical and add to the overall budget.
Additionally, lower interest rates on home loans as well as the income tax reduction on the same are as important as other costs.
Smart pricing of properties is always an immediate infuser in converting visitors into customers.
7.Seller reputation
The image of a brand is of utmost importance when choosing a property.
Seller reputation plays a significant role in customer's buying behavior in the real estate aspect.
A positive image always proves beneficial and results in increased sales and revenue.
On the buyer front, safety always correlates to – on-time delivery, litigation-free property, sanctioned approvals, quality, and good customer service.
Hence, a bad reputation on these counts might resist buyers from opting for the brand.
8.Return on investments
The entire process of buying a house bears varied meanings for different people.
For some, it is an emotional process, while for others it is an investment for a safe future.
When a real estate decision is made purely for investment purposes, return on investment becomes the priority.
Localities and brands that fetch high resale or rental value influence buyers.
9.Rental and Resale Value of the Property
Accounting for the rental and future resale value of the house is very important.
Not only for those who are predominantly investing in the property to let out or resale but also for those who usually plan to buy the house and live in it for a long time or may be lifelong.
When you are finalizing the house, you must consider the future gains which you can reap out of the property.
Therefore, it's vital to acquire complete knowledge about the location in which the property is situated.
You can do reiki in the surrounding area to inspect the current infrastructure and also find out if there are any proposed future development plans like schools, freeways, hospitals, shopping malls, etc. to be made.
Remember the closer the better.
As your ROI will depend on the location's ease of accessibility to these things.
It will eventually benefit you in the longer run by fetching a good rent or resale value in the case due to any reason you wish to do either of the two.
10.Neighborhood Character
The neighborhood you move into can greatly influence how happy you are in your new home.
If you move into an unsafe area that is dirty all the time, you may find yourself miserable living in the area.
Furthermore, if your neighbors are very isolated and unwelcoming, this can affect your happiness as well.
You want to move into a neighborhood where you'll be happy and comfortable.
More than that, every neighborhood has its own character. Look for a community that suits your family's lifestyle and personality.
11.Verification of legal documents
There is a long list of crucial legal paperwork that you need to check before making up your mind on the apartment/villa purchase.
In addition to thoroughly verifying the title and ownership of the seller, you must check the other important documents as well.
These include the identity of the seller, construction approvals, land use permissions, tax payment status, encumbrance, and other relevant certificates and licenses.
You must thoroughly ensure that there is no legal issue in connection with the property.
12. Amenities Offered
You should also check what kind of amenities are offered along with the property.
Things like clubhouse, parking, lift, power backup, swimming pool, gym are some of the amenities.
Now you might be a simple person who wants minimal things, but if you want to make sure the property has very good resale potential, you might want to look at these things.
After all, all these things will matter to you or people connected to you and if not anyone, maybe the next buyer from you will look at all this.
iCloudHomes, one of the largest villa developers in Kerala, offers a range of luxury and budget-friendly villa homes in Trivandrum.
iCloudHomes is a brand that is synonymous with trust and top-notch quality.
Over the years, it has successfully delivered dream homes to consumers across cities, across segments, becoming the most desirable real estate brand. All our gated community villas in Trivandrum have easy access to the city and major highways. We have chosen the best residential neighborhoods in Trivandrum that offer the above-mentioned location advantages. Contact us for more details.