Whether it's building within the city or in the suburbs, iCloudHomes is bringing the magic back to villa projects. Whether it's masterly planning elaborate projects with unique amenities or conceiving premium quality that's affordable, the expertise of iCloudHomes stems from passion, creativity, innovation and community.
With two completed projects and three nearing completion, all within a short span, the meteoric rise of iCloudHomes has made it one of Kerala's most sought after and trusted villa builders.
SIMPLICITY
Keep it meaningful and balanced.
ADVENTURE
Accept the challenge to be up to date.
In 2013, iCloudHomes set villa lovers abuzz when it announced its Mangalapuram project Nimbus Cloud near Technocity in Trivandrum. What happened next created a flutter in the real estate scene in the capital city and the project comprising 57 luxury villas was completed in a record time of under three years.
In doing so, iCloudHomes laid the groundwork for a revival of luxury villa projects in Kerala benchmarked to international standards. 10-meter-wide internal roads, more than 25% built-up to free-space ratio, postmodern architecture, superior features and spacious units with premium interior finishes that's better than the best. Nimbus Cloud villas, despite being on the outskirts of Trivandrum city, captured the imagination of villa lovers with over 85% of units sold in the first year itself.
We ensure that the industry's leading experts and talents work for us.
We ensure timely and proactive communication during every stage of your new home journey.
We ensure that our homes are built to the highest quality standards, which surpasses existing industry standards.
We patiently listen to your feedback and value your suggestions.
We ensure our best available expertise to start planning your new home.
We work to ensure that your new home is built as per the specified standards and with proper quality control till it gets finished and handed over to you.
We ensure that your homes are a perfect blend of functionality and a class with optimal use of space.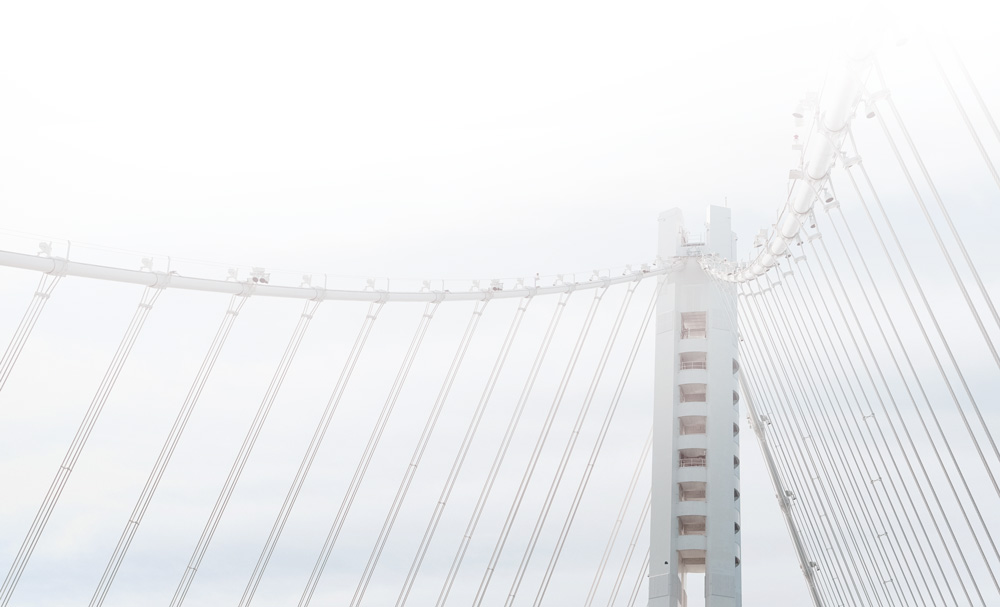 OUR
MANAGING DIRECTOR
Our Founder and Managing Director Mr. Biju Janardhanan, after a long stint as a software professional, decided and finalized to leave his cushy job in pursuit of his long time hobby and passion in real estate development. A visionary, Mr. Biju seized the opportunity in the real estate sector and decided to venture into a niche segment of developing and establishing premium villas in Trivandrum.
He says, "Once I thought of converting my hobby and passion into a business, iCloudHomes came into existence in 2013. iCloudHomes started its first project "Nimbus Cloud Villas" with 57 premium villas in 2013 and it was a runaway success. In a matter of just years of our existence, iCloudHomes managed to add more premium villa projects into its fray."
.
The first thing Mr. Biju decided was to implement some of the best construction methods and practices by using technologically advanced materials and all possible machine support to reduce the workforce and manual labour, thus accelerating the speed of construction. A staunch believer of innovation and creation, he firmly considers that innovation is the only path to become the best and stand out from the rest in the highly competitive real estate development arena.
Today, we can proudly say that we are one of the largest premium villa developers in Kerala. With expertise and an eye for detail in our finishes, we offer the best homes to our esteemed and highly privileged customers. We cordially invite you to visit, observe and experience our projects to feel the difference.
The icon
The icon is a fusion of the letters 'i' and 'c' (formed into a cloud). The 'i' represents the ego and the cloud represents the dream. In other words, it is a graphic rendition of 'I and my cloud'. The symbol is also representative of a tree (the spirit of the outdoors) because all of the iCloud villa projects strive to create a symbiotic balance between civil construction and the natural environment so that the outdoor becomes an integral part of the indoor experience.
The colors
The blue was a natural choice for a transparent and forthright company, with the green completing its fertile and imaginative credentials.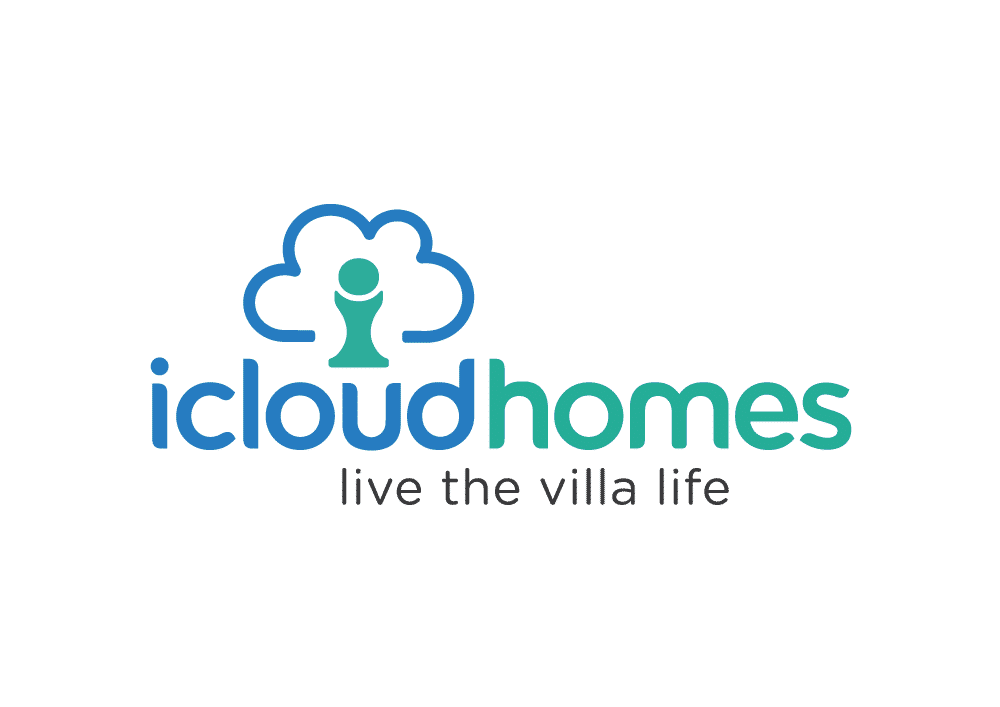 The Descriptor
Leaves no ambiguity as to where we are playing. At the same time, a wide tent, if the brand decides to extend beyond villas.
The font
The rounded, non-angular typo is reflective of a company that seeks to create the desire for its products rather than succumb to the compulsions of a hard sell that's endemic to the real estate business.